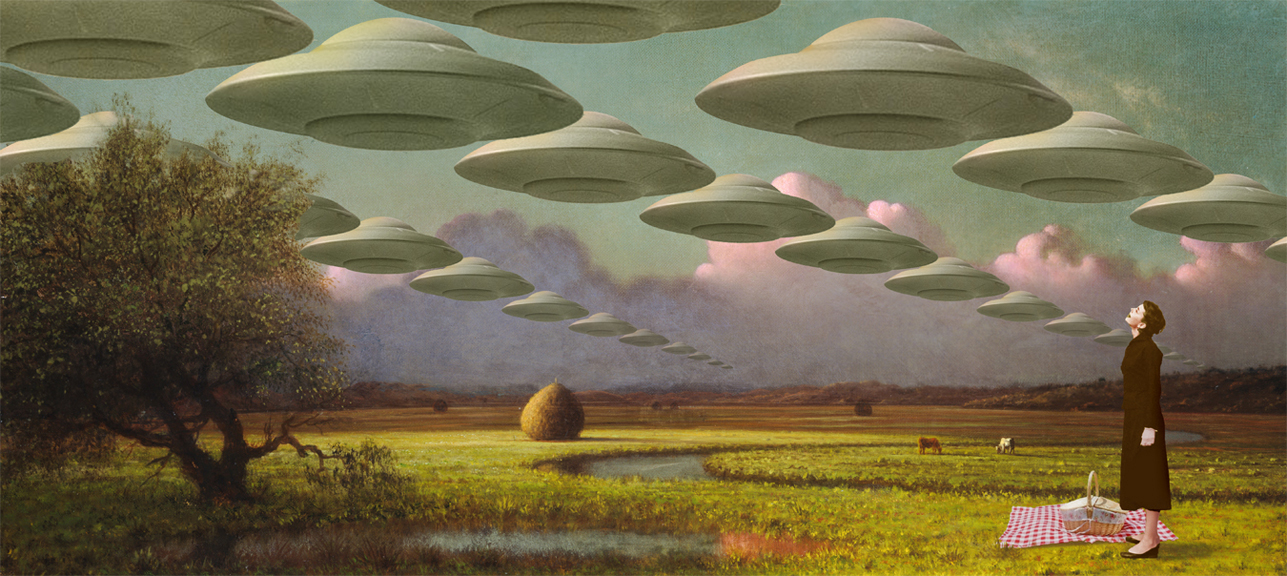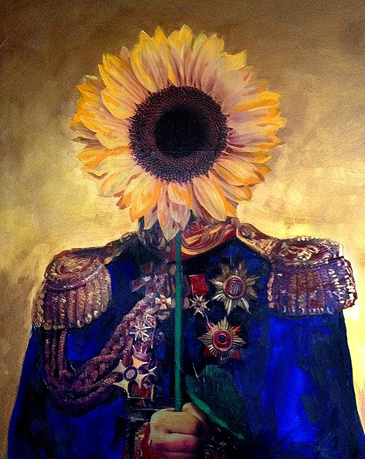 'Honey I'm Home' 48"x60" Mixed Media on Canvas
Painted Live at Chocolate and Art - Miami
Winner Street Art Battle

ANDY ZIG


Self Portrait

Art was never a choice for me but a calling. I don't restrict myself to a color palette or medium. I pursue works that don't necessarily belong together yet when combined, convey a mood, a commentary or tell
a story.
For over a decade I was Art Director for Grumman Aerospace and Northrop Grumman's Space Systems Division and Electronics Integration. Developing front end marketing graphics. Winning over a billion dollars in awards for projects I've proudly been a part of. Have worked on international projects and companies such as JBL, Toyota Racing Division, NASA and every branch of the military. Prior to that as Art Director of several newspapers but through it all I've consistently painted. Always have had shows, Always supported community arts and challenge myself to create works that inspire.
By being a painter prior to the onset of computer graphics, it was a natural progression to incorporate that into my artwork. Mixed Media has been a tool in my toolbox for as long as I can remember. Now, taking it to a level that challenges me to do works that have vision.

Plan B
The New York Examiner:
The informed viewer will most often respond with humor, or be even more deeply affected, by these pieces. These responses are the result of the perceiver dealing with a state of cognitive dissonance, where two or more contradictory perceptions are held simultaneously to be the case. Laughter is an adaptive response to such a discovery, and many of these works are seen to be funny. Funny is, however, not a characteristic of an object or event, but of a person's perception of an object or event. Funny, it may be said, lies in the beholder.


Pulse Magazine:
Andy "Zig" Leipzig is a contemporary artist whose work crosses the boundaries of classical art and modern technology. Diametrically opposed themes, He weaves together the visual language of fine art and the media driven realities of the modern world into an extraordinarily powerful synthesis and an incisive comment on art, perception and the human condition. Influenced by society's increasing commercialization, "Zig" creates surrealist works that are acutely intuitive but do not take themselves too seriously.

MUSIC ON WALLS
DÉTOURNEMENTS D'ANDREW LEIPZIG
LE BAISER DANS L'ART (THE KISS IN ART)
MONO LISA DANS TOUS SES ÉTATS
PULSE MAGAZINE'S ARTIST VIP LIST
LSD - LONDON STREET ART DESIGN - MULTIPLE ISSUES
ALL RIGHTS RESERVED, NOT TO BE REPRODUCED WITHOUT PERMISSION © ZIG STUDIOS